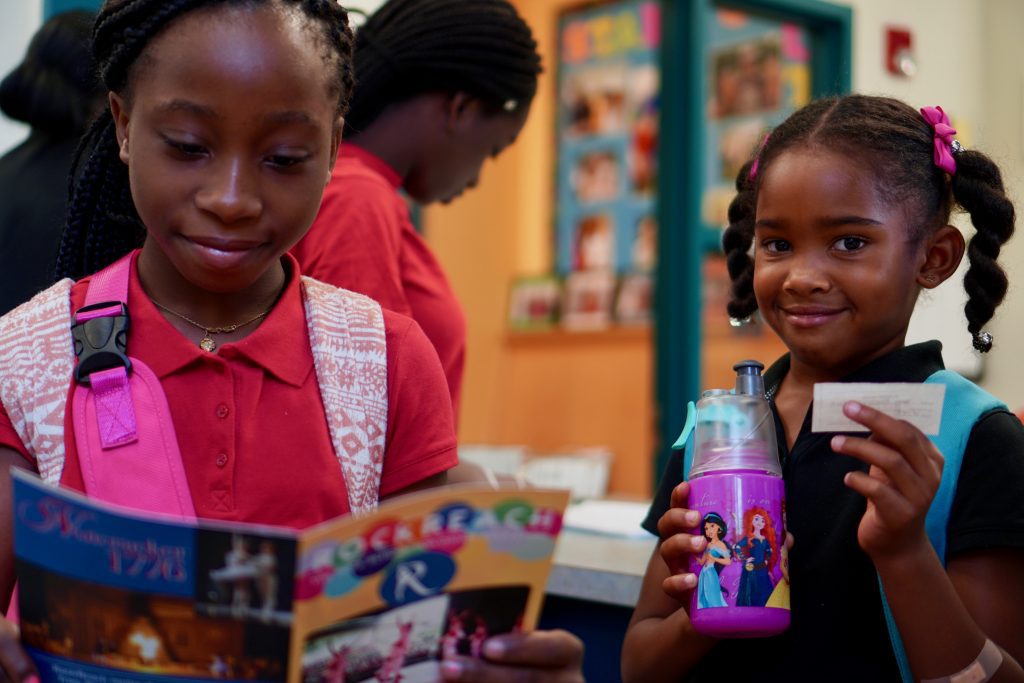 Students
Behavioral Expectations
The OEC Pledge is:
We own our actions.
We put forth our best effort to excel.
We care for all.
Recall, the 5 P's are:
1. Be Prompt.
2. Be Prepared.
3. Be Polite.
4. Be a Problem Solver.
5. Be in Proper Uniform.
Extracurricular Activities and In School Programs
Soccer
Squash Smarts
Verge Yoga and Mindfulness
Track
Basketball
Home & School Talent Night
College Settlement Camp-Outdoor Run by Mr. Jaroch
Philadelphia Playwrights
Scrabble Club
Drama Club Run by Ms. Honor, Ms. Leon, and Ms. Hoffert
Choir, Ms. Hoffert
Instruments with Mr. Yoder or Mr. Knecht
Outward Bound, Ms. Mullen and Mr. Jaroch
Villanova Rays of Sunshine Math Tutoring
PSSA Prep
Spanish Multicultural Club
Upper Grade Homework Club
Tech Club
Penmanship Club
K-2 Homework Helper Club
UNIFORMS
Khaki Bottoms!
Red, Grey, Black, or White Polo shirts
All Black for Gym!
CELL PHONES
Parents and Students:
Cell phones are NOT ALLOWED at Overbrook Educational Center.
Cell Phones are NOT ALLOWED on the yellow school buses!
VISITORS
We have an open door policy and we encourage parents to come to OEC and complete pop-up visits to check in on their children. All visitors must come in through the main entrance of the building and fill out a sign-in form at the front desk. All visitors must wear a visitor badge. Further instructions will be given at that time.